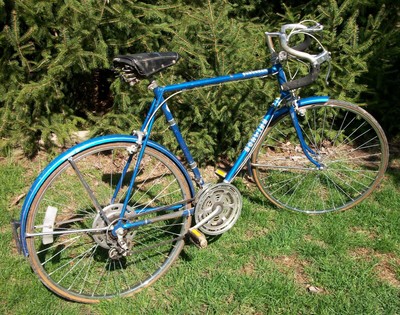 Last night was a big night for the Spokes of Hope Bike Repair Program sponsored by Whatsoever You Do, Inc. We surpassed 600 bikes that have been repaired since September, 2015. That is over 600 bikes that have a story associated with them as the bikes serve as one of the primary modes of transportation for our brothers and sisters who are experiencing homelessness.
But that was not all that last night was about. One of the cool stories from the night was Wayne. He is a guy in his 60s who has had a pretty rough life, beginning in his youth with stays at homes for wayward kids, etc. I first met Wayne at St. John the Evangelist Homeless Shelter a few years ago. The Ministry Team helped him to mourn the loss of his brother. And then he came on a Finding Our Way Retreat for our homeless brothers and sisters a couple of years ago at St. Norbert Abbey. Since that time Wayne has gained steady employment, lives in an apartment on the east side of Green Bay and is doing well despite some health issues.
But the most amazing thing is that Wayne did not come for help or to get a bike from Spokes of Hope. He came to GIVE a bike. He had a bike that he didn't need (an old Schwinn road bike) and he wanted to give back to a program that has given to him in the past. You see Wayne was one of our first mechanics four years ago and he helped to get Spokes of Hope off of the ground, even while living the reality of homelessness. It was great to see him and connect as brothers.
It truly is Wayne's World at Spokes of Hope. One bike at a time. One story at a time.